The Top Best Vegetarian Thai Dishes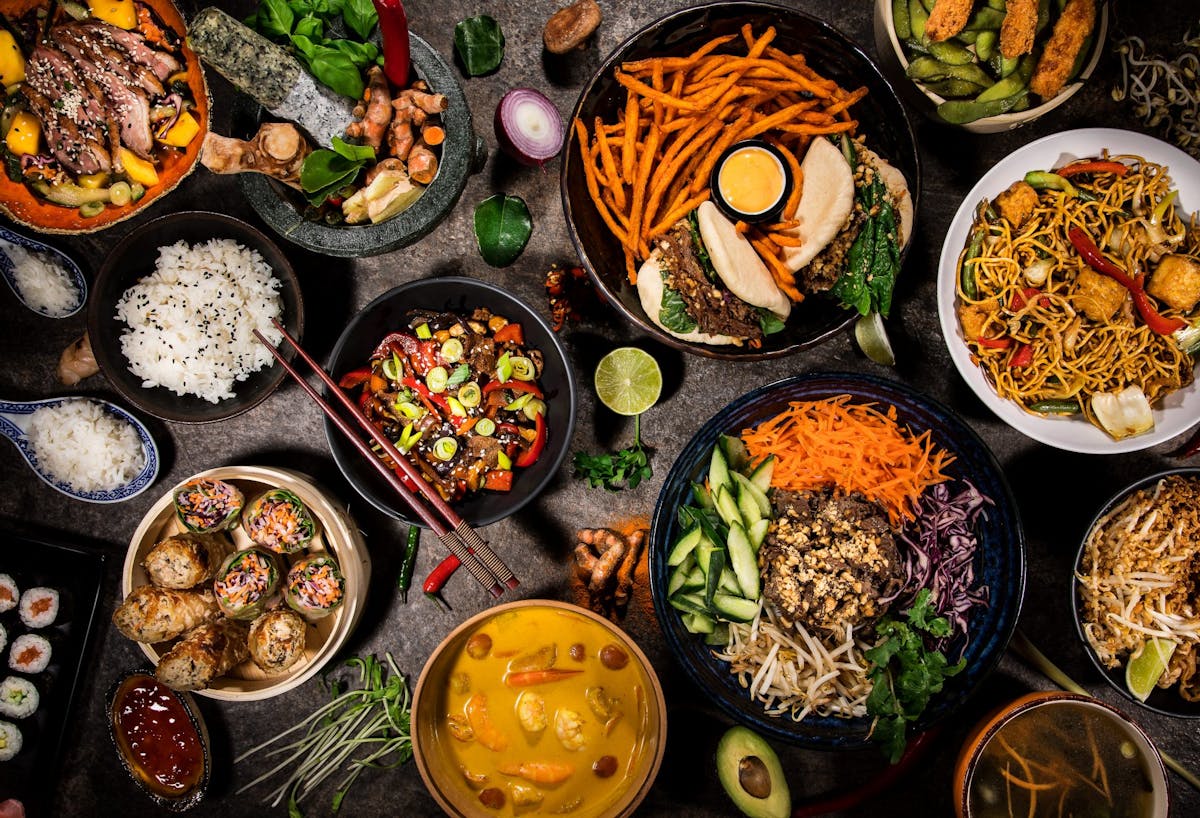 June 15, 2022
You don't have to incorporate meat into your meal. At our Ellicott City Thai Restaurant, we can offer you vegan and vegetarian Thai dishes that already feature much-needed unique flavors. Fresh ingredients, aromatic spices, herbs, and chiles have made these Thai-inspired recipes brim with flavor. Additionally, you don't need to worry about a balanced diet with the following Thai dishes as they are nutritionally balanced without needing any eggs, dairy, or meat.
Vegetarian Thai Dishes
There is no need to stick with ordinary vegan or vegetarian dishes like vegetable spring rolls. At our Ellicott City Thai Restaurant, we offer a wide range of other Thai food options that are inherently vegetarian. For example, you can start with Tofu as a snack (Larb Tofu), simply Tofu fried with dried chili peppers, scallions, shallot, cilantro, lime juice, roasted rice powder, soy source, and mint.
You can also enjoy the spicy vegan Chinese eggplant with shrimp which gets its sweet-spicy-salty flavor from a vegan brand of oyster sauce, Thai chili peppers, and soy sauce. Additionally, the drunken noodle with vegetarian protein is primarily herb, vegetable and spice centered.
Other Thai Dishes that you can alter to be vegetarian
You can also enjoy Thai pineapple fried rice, a main dish, and a perfectly delicious recipe with no meat needed. The dish incorporates jasmine rice fried up with pineapple chunks, peas, cashews, and currants with curry spices. Moreover, you can remove the egg if you eat vegetarian or vegan.
The vegetarian take on Pad Thai is also an excellent choice with a good protein source from eggs, chicken (you can use Tofu for a vegetarian version), and crunchy nuts. Plus, Pad Thai is naturally gluten-free because it is prepared with rice noodles. Again, if you can't find bok choy, you can swap it for broccoli or diced cabbage.
Pescatarian Options
And if you don't eat meat but don't mind eating fish, you can go with Papaya salad that incorporates fish sauce and lime juice, among other spicy and crunchy ingredients like chili peppers and peanuts. Using fish sauce on Thai stir-fried Noodles with vegetables is also an excellent pescatarian option worth trying.
Visit the top Ellicot City Thai Restaurant Today
Looking for a highly-reviewed, delicious, and reputable Ellicott City Thai Restaurant? We urge you to visit Eattini Thai Kitchen and find out more. We have perfectly designed and formulated our Eattini Thai recipes to ensure you enjoy incredible cuisine with your entire family. We also offer various traditional Thai dishes, plenty of family-friendly beverages, and a kids' menu to choose from.