Thai Dishes for a Busy Weeknight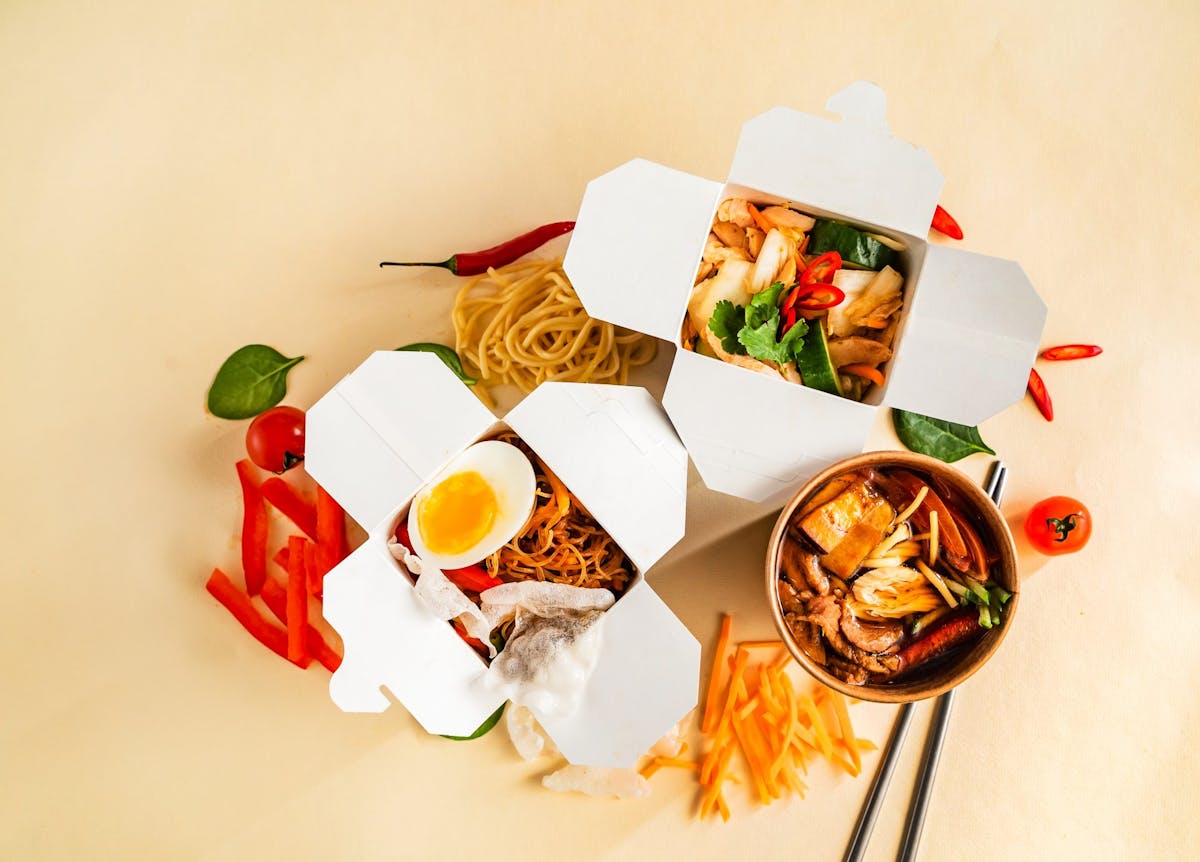 October 15, 2022
Life is chaotic. Between work, taking the kids to sports and other activities, and everything else life has in store, it can be difficult to find time to cook, especially a delicious, quality Thai meal. While Thai delivery in Baltimore is an option sometimes, having a tasty, home-cooked meal that's not time-consuming is often ideal. Here are some easy Thai dishes to make, or they might just give you some inspiration for what to choose next time you order Thai.
Fried Tofu With Peanut Sauce
This option is quick to make because you merely flash fry the tofu. Then, on the side, you create a peanut sauce using peanut butter, soy sauce, and various other ingredients. While it's a sweeter sauce, you may add some heat to it if you prefer spicy.
Pad See Ew
Pad see ew is basically pad Thai's little cousin. They're similar, but pad see ew takes much less time to prepare and fewer ingredients. This dish consists of noodles, chicken, and Chinese broccoli.
Chinese Chives With Tofu
If you're craving Thai but don't have the time to cook anything elaborate, this dish is an excellent option. You merely pan fry the tofu and add Chinese chives. The flavoring is as simple as adding soy sauce and white pepper powder.
Thai-Style Fried Eggs
Although Thai-style fried eggs are best for breakfast or lunch, if you're craving breakfast for dinner, this Thai recipe could work as a quick protein. In Thailand, this is known as kai jeow.
Make this dish by coating a pan generously with oil. Then, add your eggs, some green onions, and fish sauce. You may try other Thai flavor combinations if desired. Serve over rice.
Chicken With Roasted Chili Paste
Chicken with roasted chili paste is a stir fry known in Thailand as pad nam prik pao. You may substitute the chicken for clams or tofu if you like. You saute the meat with some veggies, garlic, fish sauce, Thai basil, and roasted chili flakes. Once done, you place it over top of rice. Add some steamed vegetables on the side for added nutrition.
Choose Thai Delivery in Baltimore
If you're in a hurry one night and craving Thai cuisine, get Thail delivery in Baltimore from Eattini. We offer many of the dishes mentioned above.
Order today by calling 443-325-5852 or filling out our online form.