A Breakdown of the Classic Spring Roll!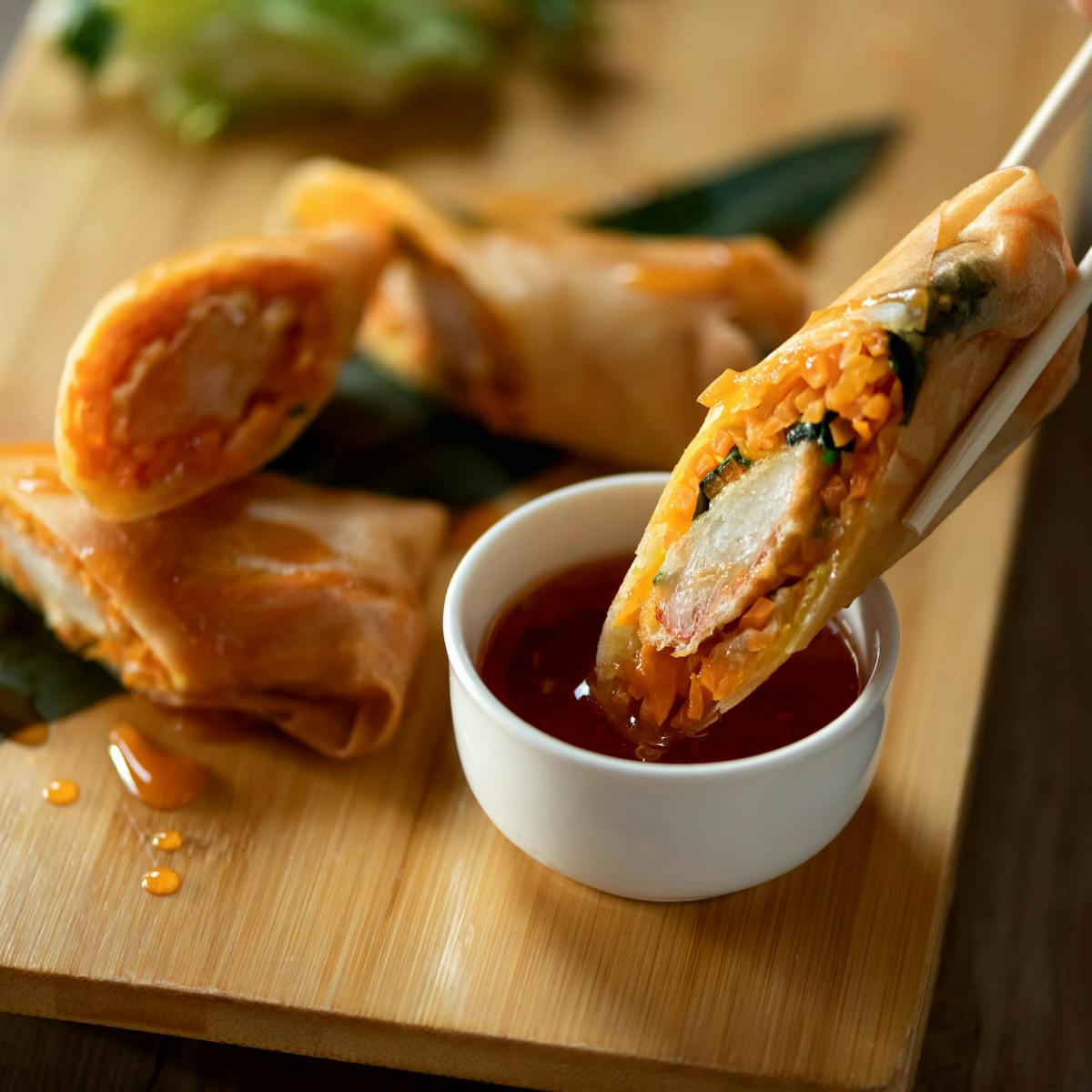 July 15, 2022
Any fan of Thai foo has probably had our spring rolls. They're light, refreshing, and perfect for any occasion. Our Thai Restaurant Baltimore is giving the breakdown of our classic spring roll, so you know what goes into making the perfect dish. Come along as we take you on a journey on how we make the classic spring roll.
Customizing the Classic Spring Roll
Spring rolls are a classic Thai appetizer that suits any time of year, and we at Thai Restaurant Baltimore ensure you get the best. The spring rolls typically consist of a variety of fresh vegetables and protein wrapped up in a light rice paper wrapper. The great thing about our spring rolls is that you can customize them to your liking. So if you're not a fan of one ingredient, we can leave it out or substitute it for something else.
Thai Restaurant Baltimore Spring Rolls
When it comes to making spring rolls, the possibilities are endless. However, there are a few key ingredients that we must incorporate. First, we'll need rice paper wrappers. We can find these at most Asian markets or online. Next, we'll need a variety of fresh vegetables. Common choices include lettuce, carrots, cucumber, and bean sprouts. Lastly, on our list is a protein of your choice. This can be anything from shrimp to tofu to chicken.
Once we have assembled all of your ingredients, it's time to roll! We start by soaking the rice paper wrappers in warm water for a few seconds. Then, we lay the wrapper on a flat surface and add fillings to the center. We have to be careful at this point to ensure we don't overfill the wrappers. We want to be able to roll them up without tearing. Once our spring rolls are all rolled up, they're ready to be served with a dipping sauce of your choice!
Get the Classic Spring Roll
One kitchen in Baltimore always comes up with new and exciting ways to enjoy Thai cuisine. So buckle up this season and enjoy our fun Thai twist on the classic spring roll! And look no further than Eattini Thai Kitchen if you want to find out more about Thai cuisine in Baltimore.