5 Delicious Sauces for Thai Cooking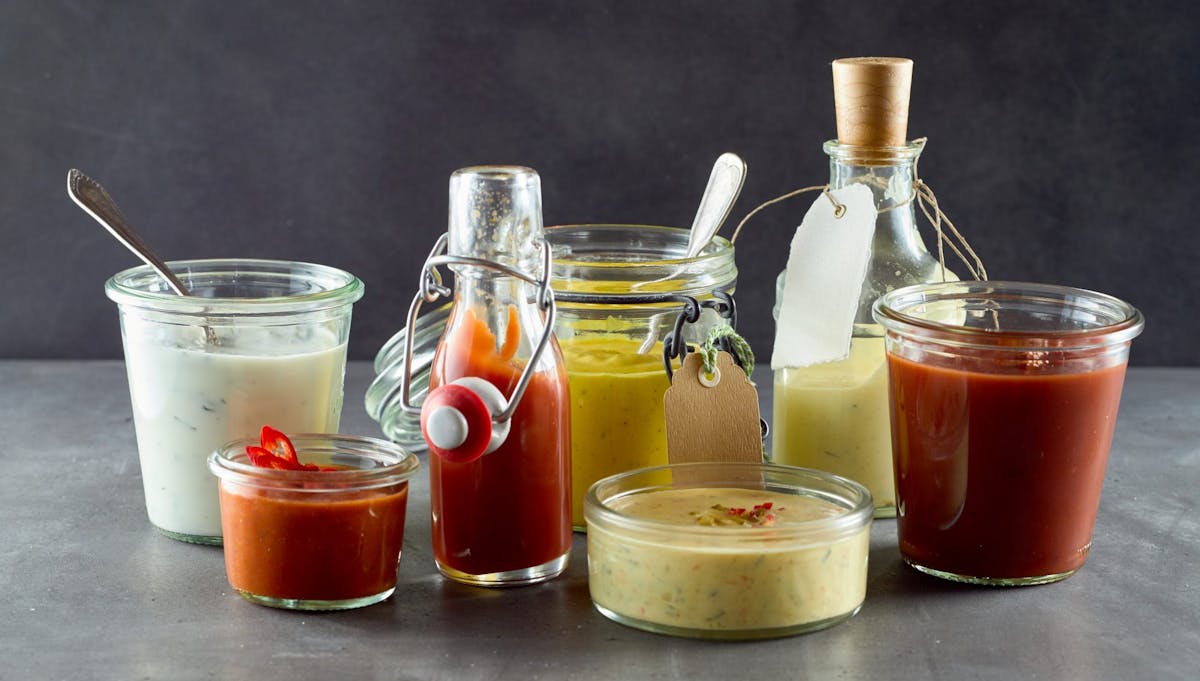 August 15, 2022
Thai food is so much more than just pad Thai or green curry. It's a diverse range of dishes that can be sweet, savory, spicy, mild, and anything in between. What makes our Maryland Thai food taste different is the perfect sauces we use. Below, we discuss some of the best Thai sauces we use in preparing food.
Thai Shrimp Sauce
Shrimp sauce is a salty and strong-smelling paste we use to prepare dishes like Thai curries, stir-fries, and chicken. The sauce has a unique salty umami flavor that distinguishes dishes from others. It adds a lot of flavors to these dishes without being too spicy or overwhelming.
Chili Basil Sauce
Chili Basil sauce is a rich and spicy sauce that pairs with different foods on our menu like chicken, rice, and duck. It has a savory flavor with a taste of chili peppers, garlic, vinegar, and salt. Besides, it is a great dipping sauce for savory snacks like spring rolls and potstickers.
Thai Plum Sauce
Thai plum sauce has a slight heat that makes it perfect for many different types of food. The flavor of Thai plum sauce is fruity, with a hint of chili heat. The most common way to use Thai plum sauce is in stir-fries and curries. We also use it as a dip for vegetables or meats like chicken wings or fish filets. Additionally, our chef serves it with desserts or ice cream.
Thai Tumeric Sauce
It's a bright yellow sauce made from fresh turmeric, garlic, lemongrass, and lime juice. The flavors are fresh and citrusy, with a hint of sweet heat on the back end. This sauce adds flavor and color to chicken dishes, rice dishes or fish skewers. We also use it as a dipping sauce for spring rolls and other snacks.
Thai Lime and Chili Sauce
Lime and Chili sauce is a versatile condiment that we dip or drizzle over cooked meat or roasted vegetables. It's great for marinating chicken wings, drumsticks, pork chops, or beef steaks before grilling them. The sauce is a tasty topping for roasted vegetables, like zucchini, eggplant, and cauliflower.
Maryland Thai Food: Taste Authentic Thai Sauces
From classic Thai chili sauce to Thai plum sauce, we have the best Thai sauces to make your next meal a real Thai treat. Visit Eattini Thai Kitchen for authentic Maryland Thai food.